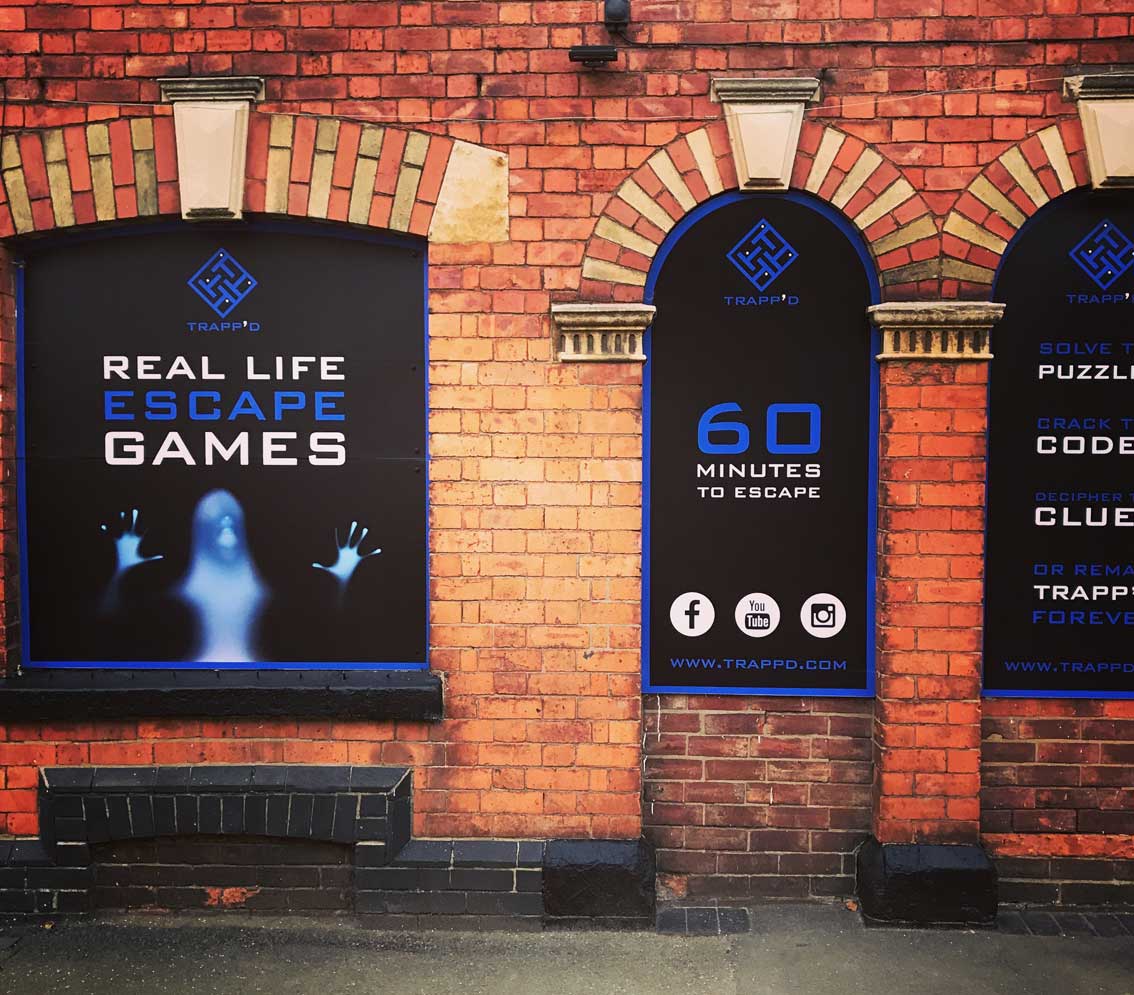 After the success of our branch in Corby, we are excited to announce we are opening a new venue in Northampton! We are planning to officially have our doors open on 19th May 2017 and with it, we bring 2 exciting new rooms! We will be located at 24 Connaught Street, just a moments walk from The Charles Bradlaugh Pub.
What rooms will be there?
The Optical Illusion Room
Do you like the idea of mind-bending puzzles and trippy hallucinations? Then this is the room for you! Set in a room where everywhere you look there will be something to trip you up. Not only will this test your patience, but also your psychological maturity and perspective. Trapp'd in with 60 minutes to escape… before you lose your mind.
SYNOPSIS:
After a monotonous 9 to 5 shift, you get home and look around, deciding that you need a change so you call up a few friends and arrange to do something exciting. How about that new 'escape room' thingy that just opened near the town? The posters look stimulating and it's had great reviews! Everyone agrees that it's a good idea so you decide to book in and a few days later you are standing in the blackened void that is the Trapp'd reception eagerly waiting.
You have decided to try 'The Monosphere' room which promises to be a crazy, mind-bending psychoactive experience all rolled into one fascinating room. What you don't realise, however, is that the government are actually using this room to test a new form of mind-modification to try and create the 'perfect utopia' within society – a sort of brain-washing totalitarian epidemic, if you will. Anyone who attempts this 'escape room' unconsciously falls into a passive stupor of compliance and conformity… Do not let this be you! Figure out a way to escape without alerting anyone to your recognition of the untold activities being performed within this room. Trapp'd in with 60 minutes to escape… before you lose your mind!
Molten Creek Mine
Trapp'd in a dusty coal Mine as part of the mining team, you will be pushed out of your comfort zone. The support beams have given way and the rescue team can't get to you in time. It's up to you to find a way to escape! Walls will be crumbling and ceilings will be caving in. You will be testing your problem solving skills to come up with a strategy to escape before you run out of oxygen. Leave no stone left unturned!
SYNOPSIS:
After 11 years experience in the mining industry, you head to work just like any other day. Today, however, something is different. The support beams in the mine that you and your team have been working on have given way and the mine is beginning to collapse! The rescue team is trying their best to race against the clock but they cannot get to you in time.
The walls are crumbling, the ceiling is caving in, the entrance is now blocked and every second you spend in there means less and less oxygen. You are left with one option, find another way out… or die in this soon-to-be catacomb!