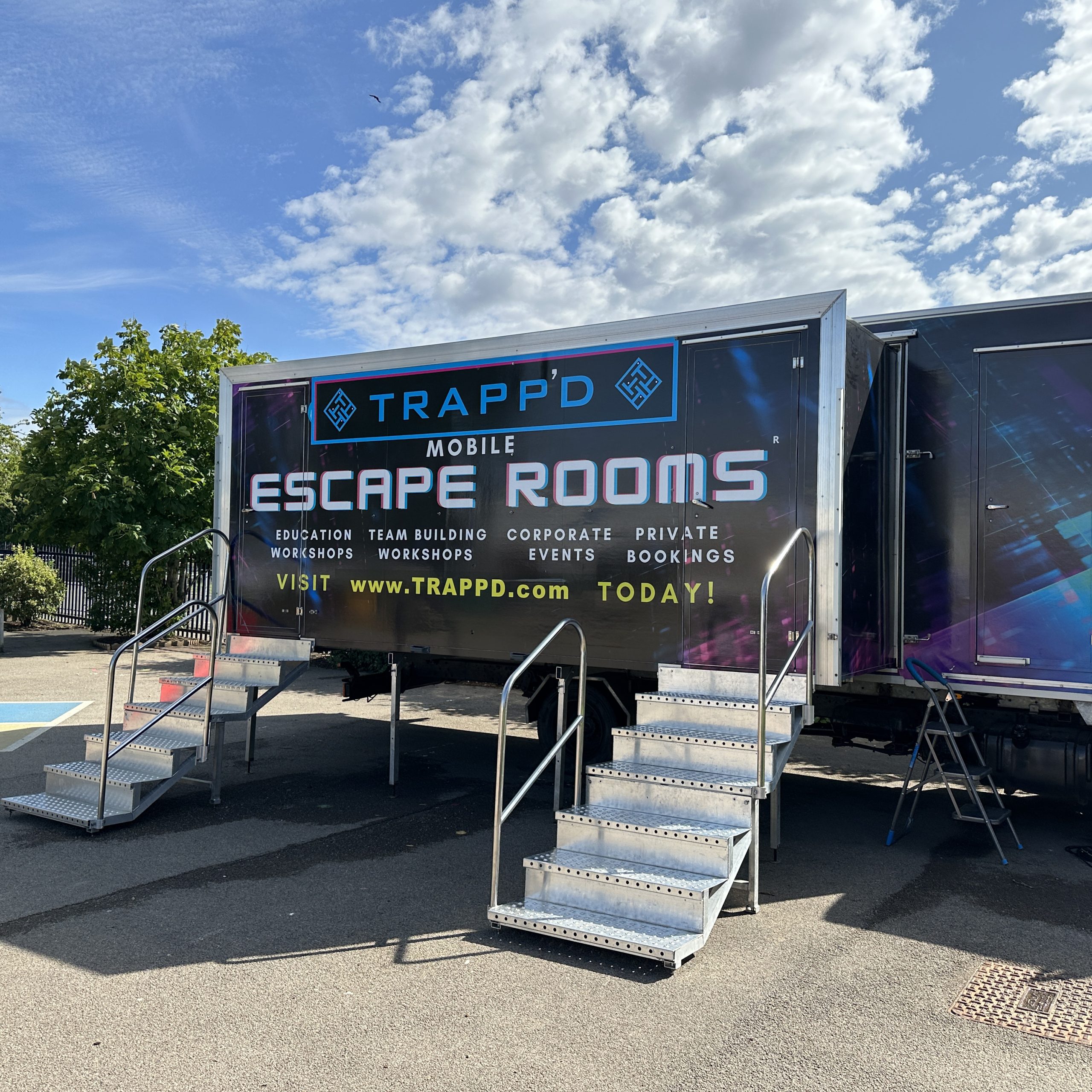 Embark on an Unforgettable Adventure with Our Mobile Escape Room "Amazonia"
We are thrilled to announce the launch of our latest and most exciting venture yet – the mobile escape room "Amazonia"! Picture this: an immersive rainforest-themed adventure, set on a large extendable trailer, ready to transport you to the heart of the Amazon jungle in search of the legendary "Lost City of Gold".
Brace yourself for an unforgettable experience suitable for all ages as you take on the role of intrepid explorers, following in the footsteps of the renowned Percy Fawcett.
The Enchanting Tale of Amazonia:
In 1925, Percy Fawcett embarked on a daring expedition to uncover the mysteries of "El Dorado," the fabled City of Gold, but to the world's dismay, he and his team vanished without a trace. Now, the fate of uncovering this ancient city lies in your hands. Prepare to be challenged, thrilled, and immersed in an exhilarating quest as you decipher clues, solve puzzles, and unravel the secrets of the rainforest.
A Mobile Escape Room Like No Other:
What sets our mobile escape room "Amazonia" apart is not just its captivating storyline but also its unique mobility. Housed on the back of a truck, our escape room can be brought directly to your preferred location. Whether you're planning a corporate event, a memorable stag or hen do, a one-of-a-kind wedding experience, or a unique birthday celebration, "Amazonia" promises to be the highlight of your gathering.
Education Meets Entertainment:
In addition to catering to escape room enthusiasts seeking an unforgettable adventure, we recognise the importance of engaging and inspiring the younger generation. That's why we have meticulously designed a school educational workshop, perfectly blending entertainment and learning. Through this interactive experience, we aim to educate children about the significance of the rainforest to our planet, instilling a sense of environmental consciousness and responsibility in the minds of our future leaders.
The Power of "Amazonia" Unleashed:
Since our launch in July 2023, the response to "Amazonia" has been overwhelming, and we are humbled to have visited several local schools, bringing a thrilling new educational experience to their students. Witnessing the excitement and curiosity in the eyes of the young players as they embark on their journey through the rainforest is truly gratifying. It reinforces our belief that learning can be enjoyable and memorable when blended with an element of fun.
Hire "Amazonia" today:
Don't miss out on this unique opportunity to partake in the "Amazonia" adventure. Whether you're looking to spice up your event, create cherished memories with friends and family, or provide an educational experience like no other, our mobile escape room is ready to transport you to the heart of the Amazon.
Pricing options are available to accommodate varying numbers players, allowing us to tailor a package to suit your specific needs.
We offer flexible arrangements, including discounted rates for multiple days.
For further enquiries and to discuss your specific requirements, please do not hesitate to contact
Jake on 07980 034794 or via email at [email protected].
Jake will be delighted to provide you with detailed information and assist you in making the most suitable arrangements for your needs.
Trapp'd at Chester House:
If you're looking for an action-packed and immersive experience during the school holidays, "Amazonia" will be located at stunning Chester House Estate until September. Gather your family and friends for an enthralling escape room experience like no other and why not drop by their cafe afterwards for a bite to eat or some drinks.
We recommend booking your time slot in advance at trappd.com. However, if spontaneity is your style, feel free to drop by check availability on the day.