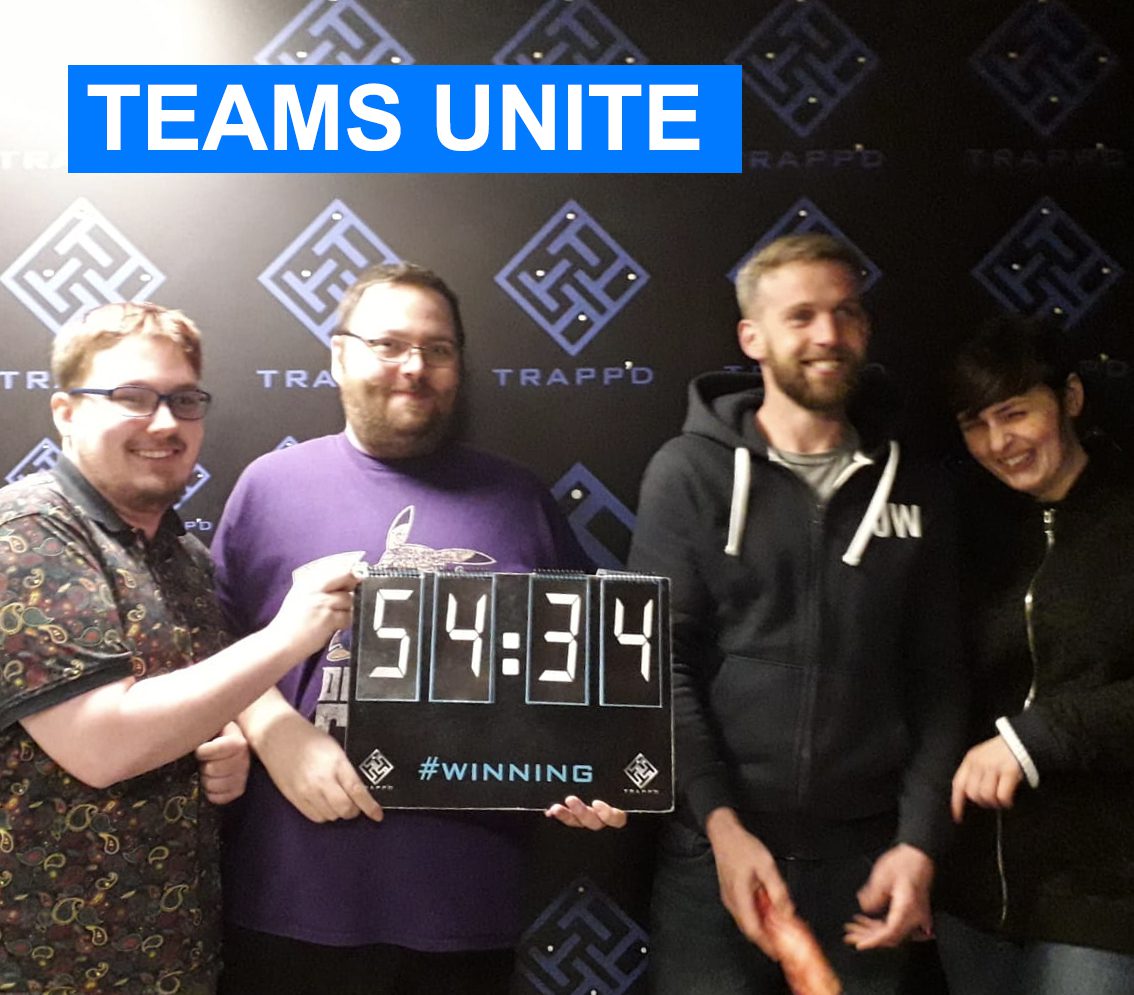 What a fantastic night Sunday the 14th of April was. We witnessed an amazing act of kindness and bonding. We had two fantastic groups join us at the billing branch. One team 'Melua' played our Exordium room, and another team 'KandyMen' 46 Below. No relation to each other and never met before. They conquered their rooms in a fantastic time and prior to entering their rooms, they seemed to form an alliance over the escape room industry, with both teams having a wide knowledge of our games. 'KandyMen' has now battled 9 of our escape rooms in just a weekend! Very impressive!
After amazing teamwork from both teams, 'Melua' escaped Exordium in 43:58, and team 'KandyMen' escaped 46 below in 50:21. Both teams reunited in our reception, now wanting to battle the incredible Dead On Arrival, with only a 13% escape rate! But unfortunately one team had already started going through the process to book the last slot. Overhearing that 'KandyMen' was interested in playing our DOA room they kindly offered for them to team up forces to battle together as a brand new group of 4 people! The fantastic and newly named – 'KandyMen + Melua'. 
After waiting for the previous DOA group to escape, they started to talk, and before we knew it we heard laughter and saw some honest smiles. Two completely different groups, together to form a new group. Once they entered the room, we soon realised how fantastic they were working together. They have managed to claim 2nd place on our monthly leaderboard with a time of 54:34, will they stay there? Who knows.
We, as a branch, witnessed something truly amazing, something to remind us all of our human nature, a genuine love for escape rooms has united 4 completely different people. It really shows that Trapp'd escape rooms can bring anyone together, friendships can be formed within the most unlikely of people. Thank you so much to 'KandyMen + Melua' for a fantastic show of genuine kindness.