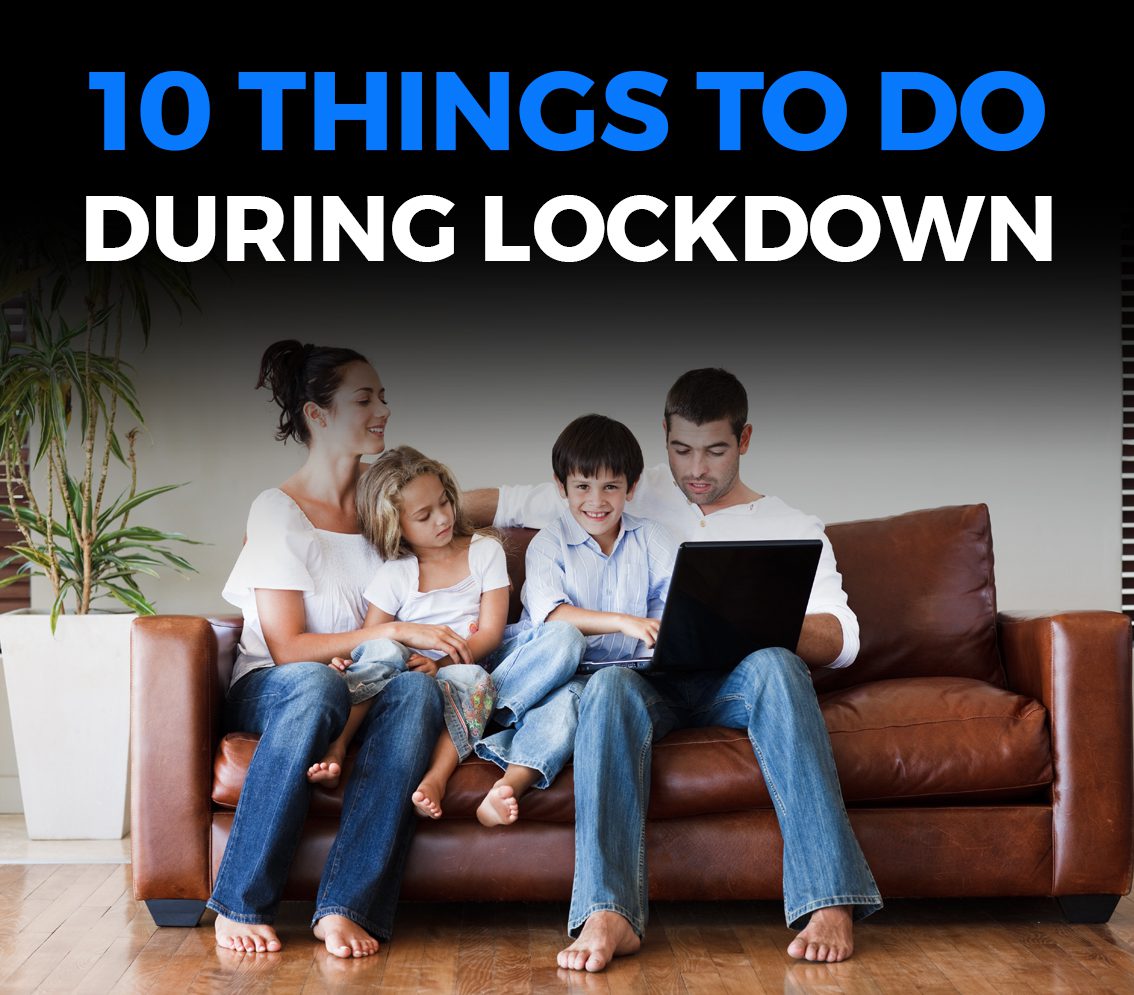 Here we go again! Lockdown isn't all that bad. Here at Trapp'd, we've put together a list of the best things to do to keep you while you wait to play one of our Escape rooms again

TRAPP'D AT HOME
One activity NOT to be missed are our TRAPP'D AT HOME VIRTUAL ESCAPE ROOMS! Take your games night to the next level with these Zoom powered adventures and the best part is, you and up to 5 other people can play from ANYWHERE in the world! You can read more about it
here
.
VIRTUAL ZOO EXPERIENCE 
With the power of technology, zoos around the world can offer you live streams of some of their sanctuaries! A fun family activity to entertain the kids while at home. And it's not just limited to zoos either! So many popular locations are doing 'virtual experiences' to keep you entertained during lockdown.
START LEARNING A NEW LANGUAGE
You can never go wrong with learning a new language. French, Spanish, German, Chinese and so many more. Use this time to learn something new. Who knows, it could help you in the future.
COOKING CHALLENGE 
Go up against the people in your household and see who can cook the best 3-course dinner. Whoever wins gets to pick the first Trapp'd escape room when we open again!
BECOME A VIRAL TIKTOK SENSATION (OR MAKE YOUR PET ONE!)
Pets are ALWAYS a big hit on the internet. Why not try using this time to keep you and people all around the world entertained? Keep an eye out for the NEW Trapp'd TikToks coming your way VERY SOON!
PLAN YOUR NEXT GETAWAY
Sandy beaches are calling my name, and pretty soon we'll all be able to jet off on the best holiday of our lives. Whether it's a city break you're after or an all-inclusive, use this time to plan it out so you have the best time.
START A NEW HOBBY
For many of us, this is the most time we'll have off work for a very long time, so we have to find something to fill our time with, right? Why not jump onto Pinterest and try making a cake you have never tried before to kick off your baking hobby?
ADVENTURE IN YOUR LOCAL AREA
When was the last time you explored where you lived? There might be an absolute gem hiding just down the street from you that you never knew about. Use this time to discover what's around you whilst getting your daily exercise fix!
MOVIE MARATHON
Grab the popcorn, the show's about to begin. What better way to pass the time in lockdown than watching your favourite trilogy, or even discover a new one! We heard that there are a few films based on escape rooms, but trust us when we say ours are a LOT more fun.
PLAN YOUR NEXT ESCAPE ROOM
We won't be on lockdown forever, now is the perfect time to plan all the rooms you're going to play when we open up again! If you're up for a scare, the hallowed hallways of 'Abigail' are waiting for you at our Kettering branch or the torturous chamber of 'Tormentor' at the Corby branch. If scares aren't your thing, rooms like 'Exordium' at our Billing branch are waiting to welcome you into the adventure.
Stay safe and stay at home everyone. Together, we can get through this! And when things start getting back to normal we can welcome you back to play our escape rooms with open arms. In the meantime, book one of our virtual escape rooms!
Remember everyone, you need a minimum of 4 players and a maximum of 6 players and you all have to access Zoom. The best part about our online rooms is that you can play with anyone, anywhere in the world. For any more information about these rooms, please don't hesitate to get in touch with us via our website, Facebook page, Twitter, or send an email to
[email protected]
.