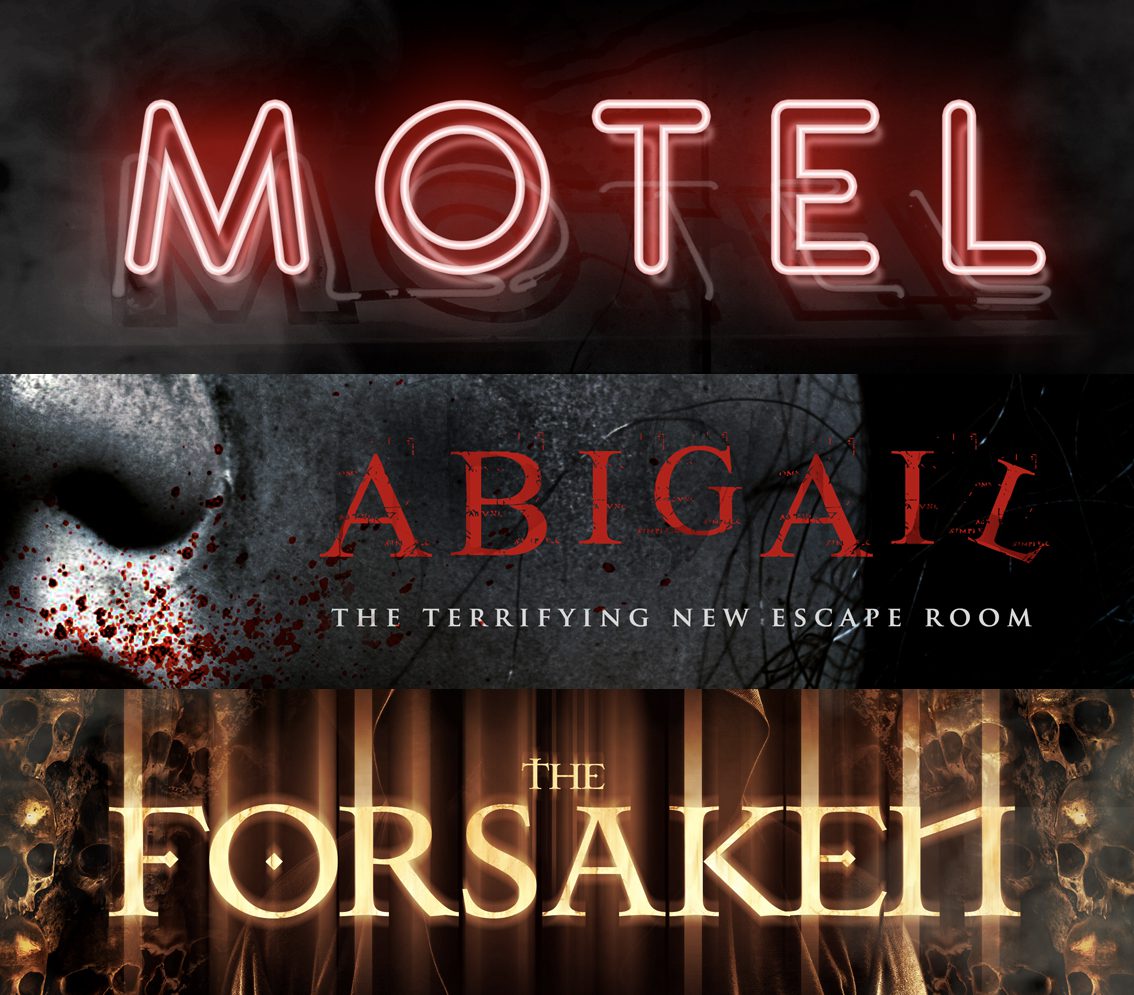 Here at Trapp'd we have 3 terrifying horror rooms. Designed to give you the biggest adrenaline rush and make you jump out of your skin. Each room Is designed down to the last detail to create an intense experience for all players who enter our rooms. Can you keep your heart rate down, stay calm and complete the horrifying rooms in under an hour? Come give it a try if you think you have what it takes.
Our first terrifying room opened is our Motel room. A blood curdling experience to try and escape the sadistic Motel manager who has a very sick idea of fun. You have been accidentally placed into the creepy motel unbeknown to you that his petrifying torture chamber is just next door. Don't leave your teammates or you could be the next victim of the terrible owner. In this high adrenaline experience Its NOT for the fainthearted. Please make sure you check with your doctor before playing this room if you have a heart condition. This room is 16+ and panic attacks may occur. Please do not participate if you are pregnant and be aware, you may need a spare change of pants!
Forsaken..Could you blend in to the satanic church on 48th street? You and your team must race against time to save your friend Esme from the clutches of the Dark lord himself. This haunting experience will test your endurance and will force you to blend into the church of night to save yourself from sacrifices. The high priest -whom owns the church, his presence alone is enough to bring chills up anyones spine. You need work against the clock in your team, stay together and DON'T get caught. It could be YOUR life on the line. Push through the darkness and swallow that fear. The high priest awaits. Please be aware that this room will require you to summon the devil, and could be religiously offensive to some players. We can assure you that this is entirely role-play and Is not intended to be real in any way. If you are uncomfortable in this situation please avoid booking this room.
Our latest addition to the horror rooms is proving to be maybe our most terrifying yet. Abigail, the tale of a beautiful little girl horrifically burned in a house fire, yet her spirit remains, and she doesn't seem too happy. In this crazy experience you will endure fear in a way you've never felt before. Work your way through in a quick fashion, don't worry about the dolls, they don't move.. too much.. Enter the eerie house and face your fears in this haunting experience. Please be aware that panic attacks may occur in this room, and please check with your doctor if you have a heart condition.
If you think you can face the fears of our terrifying rooms, book now at www.trappd.com for your experience today! Or email in at [email protected] Come and play… if you dare…