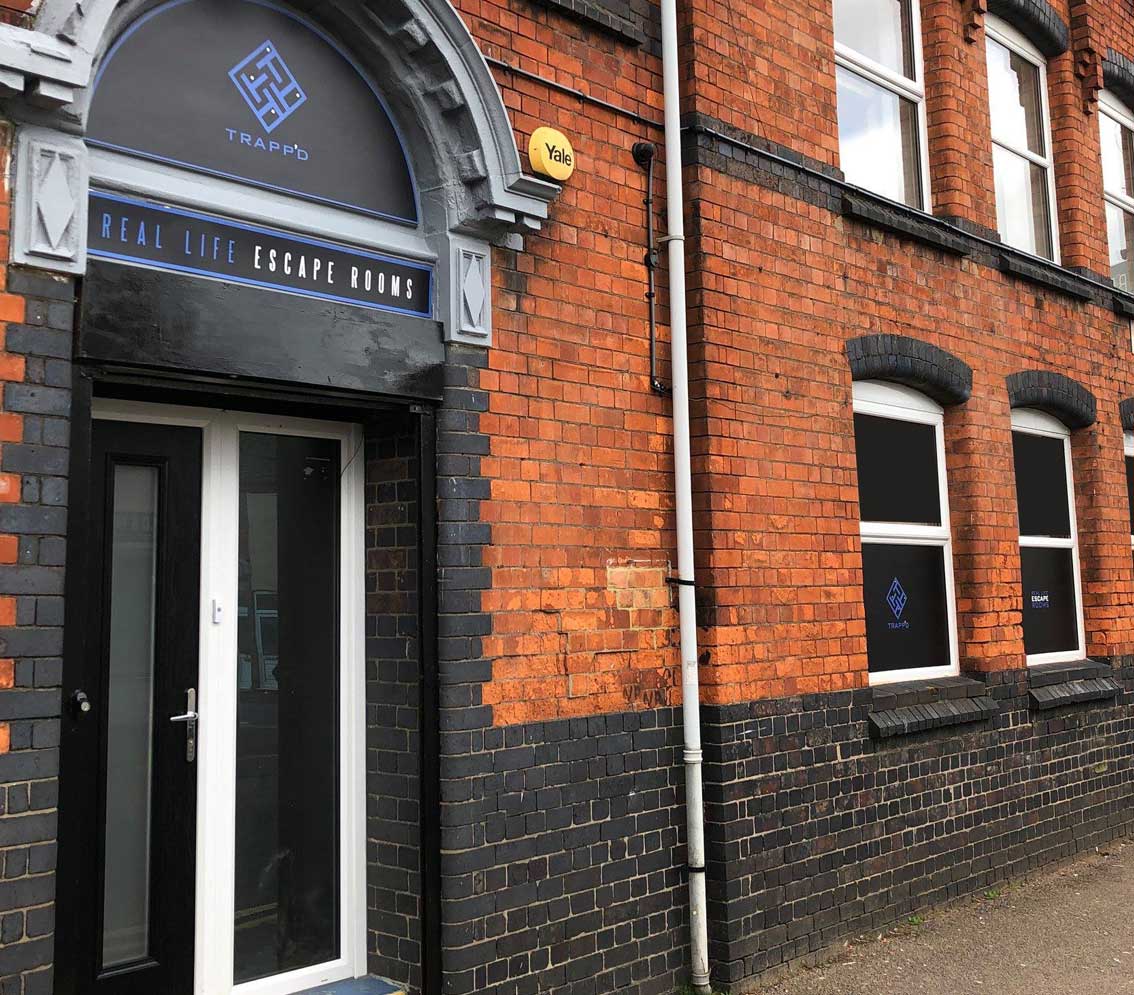 Our sixth! Yes, sixth branch is nearly complete in Kettering being home to our 14th, 15th and 16th escape rooms leading us to become one of the largest escape room companies in the UK, alongside some of the biggest companies in Europe! This is an amazing achievement for the ever-growing Trapp'd business and all of the staff within, and the business is still growing!
With the 7th venue in the works, nothing like you've ever seen. Keep your eyes peeled for more information about this and upcoming projects on our facebook page (www.facebook.com/trappdgames) instagram (@trappdgames) or right here on this very blog..  The newest rooms will have you on the edge of your seat with the story, let alone the absolutely amazing scenes that the creators have set. It will exceed your expectation with beautifully crafted puzzles set perfectly in the theme of the rooms. 
The first room open is Abigail, a creepy, terrifying room to experience with your friends and family. An eerie feel with some very advanced puzzles that you would have never seen before! Its proving to be one of our more difficult rooms and Abigail is now open and taking bookings. Come and try your luck and see if you can escape this haunted experience before the spirit of Abigail comes to get you! 
The second room at our Kettering branch is the amazing Dead Man's Cove… an eye opening pirate themed escape room with a real wow factor as soon as you step through the door, you need to escape the dreaded Captain Storm within 60 minutes and sail away to freedom before the evil pirates come back, you have one shot, do you think you have what it takes to escape the stormy seas?
Or you could try your luck with the up and coming high tech VX 2.0. Help save the world from a deadly chemical founded by the Russian military, can you retrieve the chemical warfare weapon from the base before Vadik Novikoff and his army come back! Save the world from world war 3 by using teamwork and initiative before the time runs out.
Whatever room you choose to battle, you won't be disappointed as the rooms exceeded everyones expectations. Dead mans cove and VX 2.0 will be open in April so check your calendars, make your plans! Trapp'd is expanding and transforming into a mind-blowing company and creating bigger and better rooms, which is shown in the quality of the rooms. Book now for Abigail at www.trappd.com. You can find us at 143 regent street NN16 8QQ. Good luck, we wish you well, and pray you don't get Trapp'd forever!