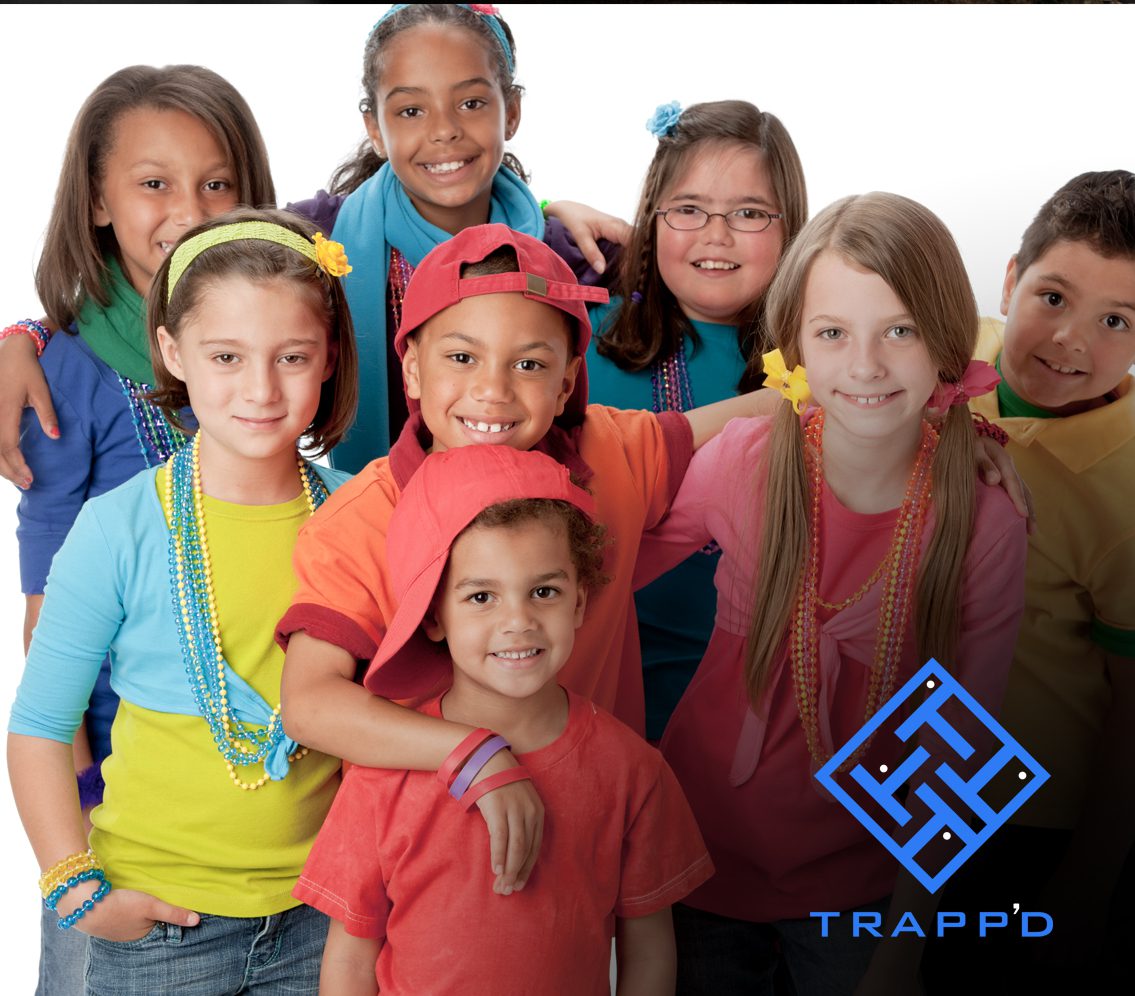 The summer is over and we all have to return to school, parliament and our tediously mind-numbing routines.  But fear not! 

Hope the Games Master is here once again with another blog to save you from reality and bust your back-to-boredom blues.  Even though the holidays are through we at Trapp'd: Real Life Escape Rooms are keeping the dream alive by continuing our Kids Go Free offer* until September 30th, giving you the perfect opportunity and excuse to drop the real world and escape into fantasy!  We have plenty of rooms across our 8 locations suitable for families and children**, with each containing a series of unique and challenging puzzles.  Also, besides being an immersive break from the mundane and fantastic fun, escape games can be highly beneficial to the development of a child.  They encourage teamwork and communication, instil critical and lateral thinking, tune fine motor skills and help to improve memory.  I'm sure after reading that, you're thinking "this sounds too good to be true!".  Well, why not visit us and find out!  The question now is which of our family-friendly rooms will you and your squad be tackling first?
Atlantis – The Lost City – spending eight years on a submarine would send most people into madness, but you and your crew are more determined than ever to plummet to the ocean's surface and prevent the raising of Atlantis before Poseidon exacts his revenge and destroys the world.
WHY THIS ROOM?: This is the trickiest of our family friendly rooms.  In fact, it's one of the most difficult rooms in the entire company.  This room is a great option for kids of secondary school age, as many of the puzzles require a good deal of lateral thinking and an aptitude for maths.
WELLINGBOROUGH BRANCH ONLY
Cartel: Maine State Prison – now out of your cell and into the threatening halls of the prison, you must use all of your street smarts and cunning to make it to your outside contact and complete the next part of your jailbreak: evading the Kingpin.
WHY THIS ROOM?: this room can teach your young'uns to focus.  Make sure they put on their listening ears and pay close attention to any audio clues in this one.  Plus, if they play up, you can always threaten to send them back to the jail cell.
CORBY BRANCH ONLY
Dead Man's Cove – Being isolated and imprisoned below deck for a lengthy seven years hasn't exactly been a barrel of laughs, but overhearing the drunken sailors' plans gives you a renewed sense of purpose: to escape imprisonment and steal the precious pearl from the shores of the mysterious Dead Man's Cove.  This complicated feat has been made all the easier, due to a storm leaving only one survivor on board – the maniacal Captain Storm Jackson.  Will you achieve freedom, pillage the bay and escape on your raft before the Captain beats you to it?
WHY THIS ROOM?: Communication is the cornerstone of this room.  Starting locations and room size make it more important than ever for you and your children to accurately describe what you're seeing in as much detail as possible.
KETTERING & STOCKPORT BRANCHES ONLY
The End of the Line – one last heist and your crew are out of the train robbing game for good.  Can you successfully break into the vault, stop the train and steal the gold before the cops catch up to you?  One thing's for sure: you'll be leaving the train in luxury or handcuffs.
WHY THIS ROOM?: Cooperation is key!  You'll never rob a train successfully if you don't work together cohesively.  That's just theft 101.  Plus it'll be unique for you as a parent; it's not every day that you can encourage your child to nick stuff.
NORTHAMPTON BRANCH ONLY
Exordium – the year is 2061.  As interplanetary explorers, you have seen the wonders of the universe: extra-terrestrial matter swirling into black holes of oblivion, dwarf stars imploding with a thunderous tremor.  However, nothing could've prepared you for Earth's catastrophic demise.  Will you and your crew of space cadets use your astronomic knowhow and teamwork to retrieve the imperative Tetrahedron, reverse the devastating effects of climate change and restore life back to your home planet?
WHY THIS ROOM?: this is arguably one of our best rooms for kids as it's built with their brains in mind.  Many of the puzzles require a special kind of lateral thinking that some adults simply don't have.  When I played the room, it took me and my team 58 minutes and 29 seconds.  However when I ran the room for a group of four ten year olds and an adult, it took them 35 minutes and 2 seconds (and I refuse to believe that's because I was having a particularly thick day).
BILLING AQUADROME BRANCH ONLY
46 Below – So that flight to the Bahamas didn't quite go as expected… after severe turbulence and a terrifying ordeal, you and your fellow holiday goers have crash landed in the middle of a bitter blizzard.  You're only chance of rescue?  Accessing an abandoned radio transmission station and sending a desperate S.O.S signal to passing planes overhead before hyperthermia sets in.
WHY THIS ROOM?: this is our largest setting, and thusly requires top notch communication.  With the room being so large and on different levels, not everyone in the group will observe and recognise the same items and clues, meaning your crew will need to announce their findings in ways that are easy to picture.
BILLING AQUADROME BRANCH ONLY
The Legend of Drakon – the village of Drakon has been cursed ever since a haggard and vengeful witch cursed the citadel's royal goblet and hid it in the lair of an imposing and terrifying dragon.  As Knights of the Realm, you and your army of courageous adventurers will have to slay the dragon and restore tranquillity to your medieval community.
WHY THIS ROOM?: if your child loves scavenger hunts, this might be the experience for them.  Its varied in its puzzles and helps to develop memory skills and focus.
WELLINGBOROUGH BRANCH ONLY
The Lost Temple of Yumiko – having spent a number of months on an archaeological expedition in the deep, dark depths of the jungle, your crew will need to raid the temple and obtain the chalice of everlasting life if you hope to leave anytime soon…
WHY THIS ROOM?:  possibly my favourite room in the company due in part to its thorough mix of physical and mental challenges.  For children this room may be a more engaging choice not only because of puzzle variety but also thanks to its inclusion of a singular padlock.
NORTHAMPTON BRANCH ONLY
Madam Curio's Cirque Delirium – the mystery of Madam Curio's carnival tent is not one you wish to solve, but one you find yourself powerless to resist… let's hope can you find a way to escape the insane sage's circus before she enslaves your mind!
WHY THIS ROOM?: Just two words: BALL. PIT.  And maths puzzles.  So actually, not two words at all.
PETERBOROUGH BRANCH ONLY
Victor Frankenstein's Reanimation – admiring and analysing Doctor Frankenstein's research has all been building to this… tonight's the night: you and the other members of your scientific research group will be reanimating a long passed corpse, providing you can perfect the formula for life with one crucial lightning strike.
WHY THIS ROOM?: although its theme is a smidge spookier than the other entries on this list, it remains family friendly without being a horror room.  The clues are very accessible for every age and can advance identification skills, language abilities and concentration.
CORBY & LEEDS BRANCHES ONLY
VX 2.0 – in a decade not too far from our own, you and your team of covert spies are readying yourselves for a top secret and possibly life threatening mission.  Using your training and stealthy spy gear, you will need to retrieve the lethal chemical concoction known as "VX 2.0" from an underground Russian war base and return it to the UK Special Forces in order to prevent the potential annihilation of humanity.
WHY THIS ROOM?: VX 2.0 can help to hone your child's dexterity and verbal communication.  Additionally they'll have a laser maze to duck and dive through and can quote the "international superspy" Tik Tok sound in an appropriate setting.
KETTERING & LEEDS BRANCHES ONLY
Ready to start escaping?  Then head on down to Trapp'd after the kiddies have done their homework!  Don't forget to follow us on Facebook, Instagram, Twitter and Tik Tok for any updates, offers and info.  We look forward to seeing you soon!
*TERMS AND CONDITIONS: All children 16 and under may play Trapp'd for free until 30/9/21 providing there's a minimum of two adults and a maximum of four children (all of our rooms are capped at six players max).  This offer cannot be used in conjunction with any other offers or vouchers.  Existing bookings will not be refunded.
**Whilst all of our rooms are fun, some may have more adult themes and challenging puzzles than others.  We tend to suggest a minimum age of 10 years old.  If you have any concerns, please give us a ring or email us at [email protected] with your queries.  Please note that any children under 18 must be accompanied by an adult and will not be allowed to play without supervision; we're an escape room company, not a crèche!