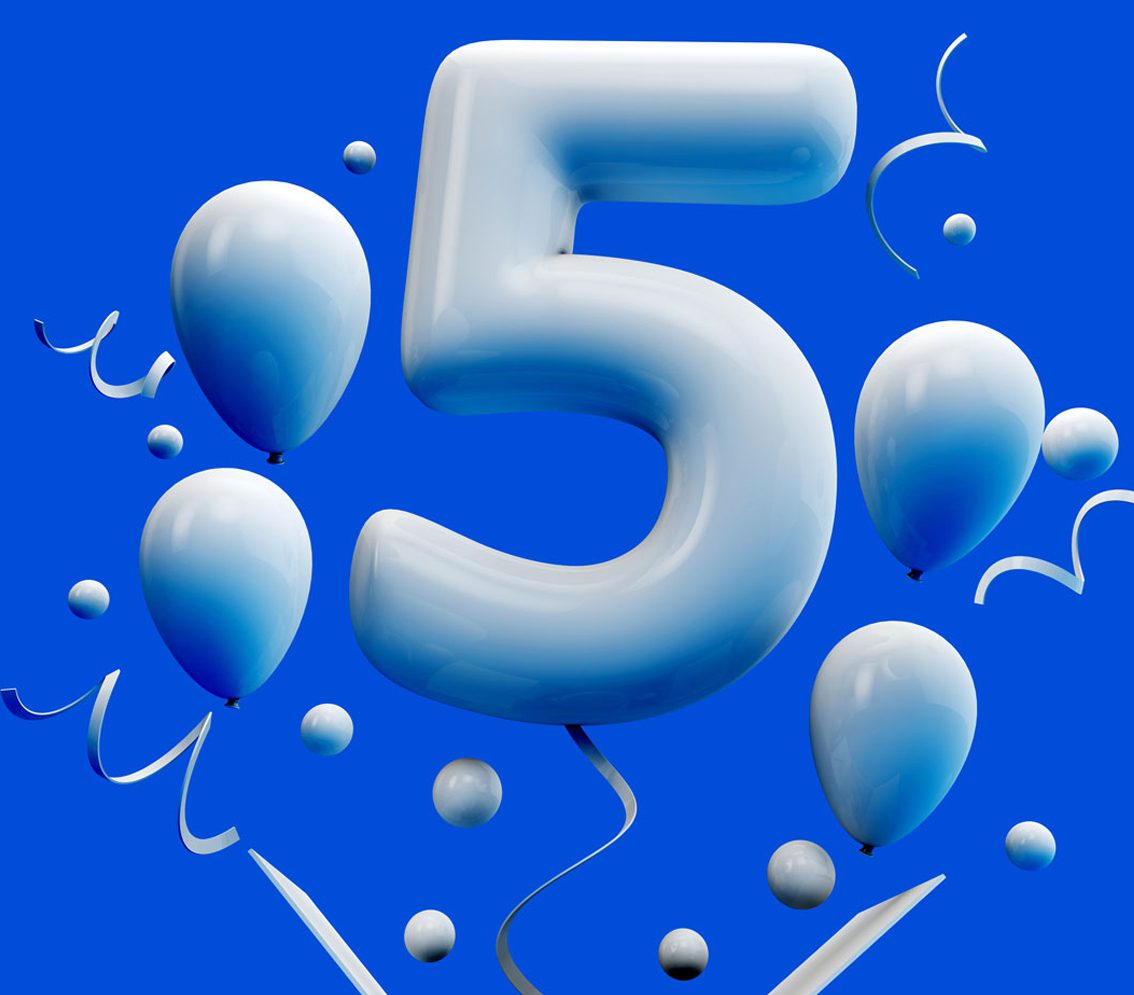 Since the dawn of time, man has longed to escape.  Whether you've daydreamed during an awkward family dinner or imagined you were on a yacht with Chris Hemsworth instead of facing life's crushing blows, everyone at some point in their life has longed to be elsewhere. 

This was recognised and capitalised upon by some clever clogs in North America, Asia and Europe and subsequently popularised as a group activity: solve puzzles and collaborate as a team to gain freedom from a fantasy-themed locked room within a time limit.  Escape games gained popularity throughout the 2010s and eventually grew to become a worldwide hit with friends and families, being viewed as a highly immersive and intriguing way to spend the afternoon.  Then, on September 30th 2016, a new titan of the industry emerged – Trapp'd: Real Life Escape Games, founded by David Laird and Mark Dixon…
Hello again everyone!  Hope the Gamesmaster here with yet another blog to satisfy your insatiable escape room cravings.  The very dramatic introduction above is my way of announcing that Trapp'd is celebrating its 5th birthday, or as some might call it its "wooden" anniversary (seriously, who comes up with those things?).  To mark this special milestone, we thought it would be fun to explore and detail the company's history, and what better way to swot up on this than from someone who was actually there?  I've been learning about all things Trapp'd from its managing director and co-founder David Laird, discussing highlights and developments from its past, present and future like some escape room crazed A Christmas Carol.  So despite it being our birthday, we're giving you lucky bunch the gift of an exclusive Q&A with David himself.  Take it away, boss!
Q: What's your background with Mark?
A: I've known Mark for over 20 years.  We've had lots of businesses separately in the past and were looking for a venture together.  We've got very similar business minds and I thought our strengths would complement each other's.  We also have unique skills that we each bring to the table: Mark deals with the logistical side of things whereas I deal with the creative side.  We also had Craig on the team, who knew a lot about escape rooms and helped us majorly with devising the rooms and puzzles.
Q: So what led you to decide that escape rooms would be your joint business?
A: I'd seen that the concept had really taken off in America and it interested me.  It seemed really unusual and like something that wouldn't get too boring as a business.  I presented the idea to Mark and he thought: let's give it a go!
Q: Which branch did you open first?
A: Corby.  Mark had a contact at Adrenaline Alley so we approached them with a proposal and to try and get a good deal on some premises.  It seemed like a good choice of venue; it's the biggest skate park in the world so although it's on a business estate we knew we'd get a decent amount of foot traffic.
Q: What were the first rooms you designed?
A: The first two rooms were Maine State Prison and Area 51 in Corby but Maine State was the first one we came up with.  We had no experience doing this so we could only really play loads of rooms to get a better idea of what they were and then come up with our own ideas.
Q: What was the first escape room you did?
A: We went to Escapologic in Nottingham and did four in a day.  We'd done our research and knew this company was smashing it and providing good experiences; their set designs were amazing.
Q: Did you get out?
A: Sadly not, we failed the first three rooms!! When we walked into the first room and had a look around we both just stared at each other like "What the hell do we do?!  Where do we start?!"  But when we got out of the fourth room it suddenly clicked why this industry had become so popular.  It felt really good to get that sense of achievement, and that gave us more drive to start the company and give customers that same feeling.  We got a really good buzz out of it, so we played nine more rooms in London and got out of all of them.
Q: What were your hopes for the company initially?
A: We wanted people to have a bit of a giggle and a fun time.  In Maine State Prison there used to be a puzzle that had a toilet in it filled with what looked like poo!  There was a stage where you found a rubber glove in this cubby hole for you to wear and put your hand down the disgusting U-bend, but we had so many customers skip that stage and just go straight in without the glove and have a really big laugh about it.
Q: Sounds messy!  Did you do any other silly stuff when you first started?
A: Loads!  Because of our lack of experience we really did just want to make it fun.  When Mark and I were running the rooms at the start, we used to chuck in stink bombs to gross people out.  Then in Maine State Prison we'd sometimes put on a prison outfit and a gas mask and just bust in the room with a fake machete – some people were terrified and others loved it!!
Q: So Maine State Prison had a big update and is now Cartel, but Area 51 has gone.  What was it like?
A: It was a really tiny room but we wanted to make it family friendly.  It used to be where Reanimation now is, but we used to have a wall in the middle of the room.  It acted like a viewing window where you could see this alien that we'd had made for us. It looked great but it was just really small, so we learned a lesson from Area 51 to make the rooms more spacious.  That made us think we should just go all out on our next room.
Q: Which was…?
A: Motel in Corby about four months later.  We thought about how people loved the scares in Maine State Prison and figured a proper horror room would be popular.  I'm a massive horror fan so we delved into my sick brain to come up with something really gory and terrifying!  I felt like an interior designer coming up with it because I knew exactly how I wanted it to look.  Blood, guts, gore – disturbing stuff!  I'd still say now that Motel is my favourite room and the one I'm proudest of because it's so atmospheric and looks so authentic.
Q: I suppose as the business grew and the more invested you were, the more varied the job became?
A: Absolutely, my background is in design anyway so that was something I was already strong in.  I had a design company for ten years before Trapp'd, and I needed a change as my personal circumstances had changed.  It was really time consuming and just didn't suit my lifestyle, I had my first son and I wanted a business that wouldn't demand my involvement as much.  I'd set up a few new businesses but Trapp'd was the one that became the most successful, so Mark said to me one day that he thought we should give it a proper go and I thought – yeah!  We worked on funding and decided to open another branch.
Q: Which was the second branch?
A: Northampton.  We created Monosphere and Molten Creek Mine and again wanted them to be as immersive as they could be.  In Molten Creek Mine, people had to dig for some items and got really dirty and coated in stones and dust.  We even had to give people shoe protectors!  It made the branch really mucky and the gamesmasters' jobs harder as their new trainers would get ruined and they'd constantly be having to clean.  It was fun but a LOT of hassle!! Monosphere was really trippy, but had some great elements where we'd blindfold people and start them in different parts of the room and separate one person from the group by putting them in a different room.  Because of the strobe and weird lights the room looked like it was moving and people wouldn't realise one of the group was missing for ages!
Q: So what made you change those rooms to End of the Line and The Temple of Yumiko?
A: All rooms kind of have a shelf life.  If people play their way through the company and run out of rooms, it'd be daft not to change up some of the games every so often so that those customers can return.  None of the original rooms are in Corby anymore either.  Motel was moved to our Stockport branch and replaced by The Tormentor whilst Reanimation and Cartel replaced Area 51 and Maine State Prison.  The Northampton branch is probably the best example of how we've improved as a company as the rooms were good but have gotten so much better.
Q: What's the timeline for the other sites?
A: So it was Corby, Northampton, Peterborough, Billing, Wellingborough, Kettering, Stockport and Leeds.  Peterborough was really our first attempt at targeting a location with really heavy foot traffic.  I used to visit the greyhound track there and thousands of people would pass through so it seemed like a lucrative spot.  We wanted to add more rooms to Northampton because it was the busiest branch by far, but we couldn't rent the spaces above it so looked into other branches in the county.  There just didn't seem to be anything that would work, but I had a holiday lodge at Billing Aquadrome at that time and saw these derelict spaces that hadn't been touched for ages.  We managed to strike up a good deal with the landlord and again tapped into that market of footfall with the holidaymakers.  We moved onto the other branches in Northamptonshire and once we felt we had the monopoly decided to set our sights further afield with the sites up north.  We originally wanted to base ourselves in Manchester which was maybe a bit too ambitious.  Being a city the rents were sky high so we settled for this basement area in Stockport which was only 3 miles from Manchester.  We moved Motel there because it added so much more to the atmosphere.
Q: When did you make the decision to open Destroy'd (the rage rooms)?
A: That space in Stockport very clearly had the potential for it.  I'd been made aware of rage rooms when I was in New York for the boxing and I remember just thinking "Wow – this is AWESOME!".  We looked them up and there were only two of them in the UK, so we worked hard to figure out the logistics insurance and stock wise.  After a trial, we went into lockdown.
Q: I'd guess a lot of starting out in a business like this is making mistakes and learning from them.  Is there anything you think back on and laugh at?
A: I'll always remember when we got the dodgem for our Cirque Delirium room.  I found one on eBay after looking for ages for a really decent price, but it was Bournemouth and we had to get it to Peterborough!  So we asked Craig to do the four hour drive and bring it up by driving my new campervan there and loading the bumper car into it.  He gets there, and they can't fit it in the bloody camper!  After a lot of squeezing and lowering the seats, we managed to cram it in, but it completely ruined the brand new and very expensive cabinet in my camper!  It's a great prop though and looks really fitting with the room.
Q: What was the most challenging room to design?
A: Probably 46 Below.  Mostly because of the size of it.  The vision in my head was great, but then we started budgeting and realising we couldn't to make certain things work so had to adapt a lot.  We wanted it snowing all the time in that room, but the price was just too high.  We managed to get a high quality snow machine instead but we had to compromise a lot.  The painting of the room also took a lot of effort; we did it during a beating hot summer and white is very easy to mark so we're always trying to keep it pristine!  We also had to paint the ceiling which required us to get scaffolding into the room.
Q: Well it looks good now!  Are all rooms that difficult to design?
A: Some spaces just really lend themselves to certain themes.  When we first went into the rooms where Dead on Arrival is at Billing, it had all of these tiling on the wall and lots of extra rooms because it used to be a fish and chip shop and I thought it could easily be turned into a morgue!  Mark and Craig always used to take the mick out of me when I'd go into a room and just see what it could be, as if I talked to the room and telepathically asked it to speak to me like I was some kind of interior whisperer!!  Listening to the walls, asking them what they wanted to be!
Q: So we've talked a lot about Trapp'd's past, is there anything coming up you can reveal?
A: Well at the moment our main priority is getting back to pre-COVID levels.  But we've got a few ideas for new rooms and branches in our heads, I can't reveal too much but who knows?  Watch this space!
Fancy checking out why Trapp'd and Destroy'd have been so successful?  Then why not book one of our unique escape game or rage room experiences today?  Keep your eyes peeled for any offers and info on our Facebook, Instagram, Twitter and Tik Tok. 
Cheers to another five years, we hope to see you soon!