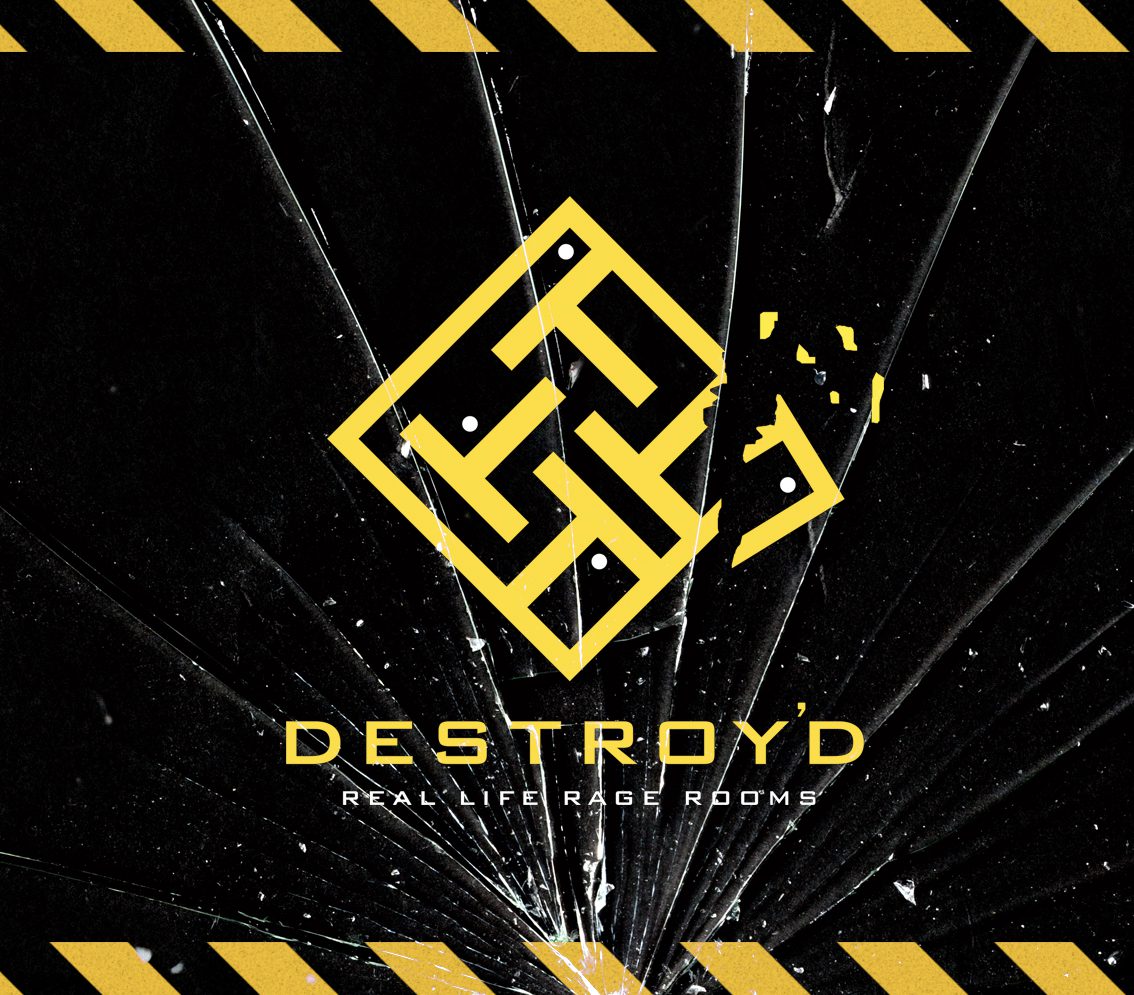 Trapp'd is now expanding and growing to produce even more immersive ways to have fun! Introducing Destroy'd, a rage room designed for people to enter a safe and controlled environment to smash, break and obliterate items that you would never get the chance to do anywhere else!
Stressed? I think we can all relate to that dreaded word. Some people use yoga, meditation and even psychotherapy as a way to help them through those tough, daily life frustrations, and Destroy'd is the new way to release those pent-up emotions. You can collect your thoughts and project your rage onto a selection of breakable items, including printers, monitors, glass, tupperware, keyboards, TVs and more. Choose your weapon of choice and go to town!
We provide you with your own PPE (personal protective equipment) so you don't have to! You just need to show up, ready to smash. Up to two people can enter the specially designed room at once, but only one person can do the smashing to avoid any unwanted injuries. Destroy'd is your solution to everyday troubles. Relationship drama? Rage room! Argument at work? Rage room! Tired and fed up? Rage room! It is legitimately the perfect way to let out all that rage in a safe environment. 30 minutes to destroy everything in sight, (except the room itself) it's a dream come true.
It is also a fantastic way to burn calories whilst having fun! Those 30 minutes will fly by as you are working your way through the piles of items. Using muscles and building strength in yourself as you release the rage and lose weight as well! If you hate the gym, this is a perfect alternative and even more of a bonus, you don't have to clean up the mess! At a competitive price of only £45 for 30 minutes of carnage, we recommend this to everyone.
So prepare yourself for the launch of Trapp'd's new rage room "Destroy'd" at our new Stockport site next month! This is the first rage room up North, and we will be rolling out even more Destroy'd locations throughout the upcoming year. So prepare yourself to have a smashing good time unleashing an unrelenting wave of destruction! We are giving you the opportunity to be bad in an environment where being bad is good. Keep your eyes open on our social media pages; just search Trapp'd on Facebook, Instagram and Twitter to keep up to date with all of our the latest news.