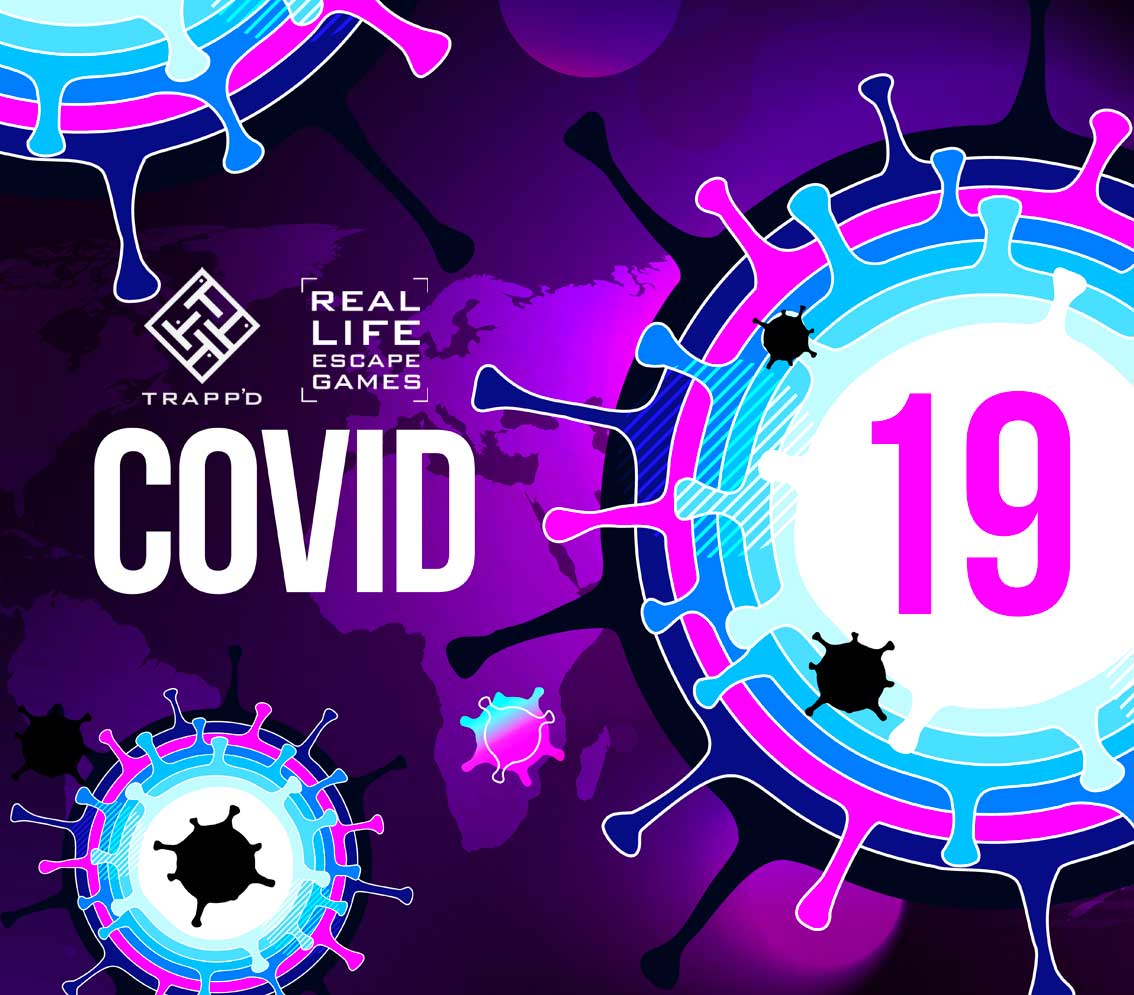 We are delighted to reopen our doors to all of our amazing customers and look forward to getting back to some kind of normality. With the events of recent months and specific government guidelines, things will be a little different going forward but we want to reassure you all that we will be going above and beyond to ensure your safety and to make sure you have an amazing experience at Trapp'd.

1) All customers and staff must sanitise hands before entry
2) All customers and staff must now wear facemasks at all times
3) Enhanced cleaning procedures in game rooms, toilets and reception areas
4) Deep cleaning of rooms between each group
5) Staggered room times to ensure only one group in reception at any one time
6) Social distancing measures throughout the branches
7) Additional briefing from our staff
We appreciate that wearing face masks throughout your experience might not be the most comfortable option but this is now a compulsory requirement from the Government and one we must adhere to. 
For those who would rather remain safe at home, we have now launched our remote escape rooms. We have two games 'Forsaken' and 'Reanimation' that you can play from the comfort of your own home, with friends and family from around the world. Our live streams allow you to experience the thrill of playing Trapp'd room without having to leave your home. Using the ZOOM app, you'll get the same fun and excitement from a physical escape game from anywhere in the world. It is the perfect option for long-distance game nights, remote team building and experiencing one of our escape rooms from without leaving your home. Find out more here.
We will keep you all updated on any further changes to our safety measures.